Election 2021
Nominations
Nomination Period
The Returning Officer will receive fully completed nomination forms for Public School Board Trustee at the Division Office of the Battle River School Division (5402 48A Avenue Camrose) between January 1, 2021 and by no later than 12:00 p.m. (noon) on Monday, September 20, 2021 (Nomination Day), for the position of five (5) Trustees.
Election Day
Monday, October 18, 2021   
10:00 a.m. to 8:00 p.m.

As at September 17, 2021
 Ward 1 Candidates (City of Camrose)
 (2)



 ALGAR, Doug

 ERICKSON, Norm

 Ward 2 Candidates (Beaver County)
 (1)



 ALBRECHT, Lyle

 HEMPERGER, Zsuzsanna

 Ward 3 Candidates (Camrose County)
 (1)


 BELICH, Karen



 Ward 4 Candidates (Flagstaff County)
 (1)





Candidate Profiles
Candidate profiles and photos are written and supplied by individual candidates for the position of BRSD School Board Trustee, based on three questions provided by the school division. Candidates are limited to a 500 word response.
Profiles will be posted as they are received. 
Karen Belich, Candidate - Ward 3, Camrose County
My name is Karen Belich, and I am running for re-election as Battle River School Division trustee, Camrose County. 
I completed my K-12 education in BRSD prior to attaining a Bachelor of Arts from the UofA.  Following that, I worked in a variety of positions in Calgary and Camrose as a Recreation Therapist working with preschool, youth, and seniors organizations. I currently farm with my husband and three children, in addition to serving as school board trustee for the 2017-2021 term.
Raising three children and supporting them as they move through school, the oldest entering grade 12 in the fall, has allowed me to gain an understanding of the education system from a parent perspective. After being elected as trustee in the last term, I have enjoyed serving on all committees of the board, learning and growing together. I have gained knowledge and experience about trusteeship which has allowed me to effectively advocate for education both locally and provincially.  
I have served in a variety of volunteer roles in schools and community organizations.  I believe volunteer work is not only essential to the success of all organizations, but also an asset personally as you get to know people and make connections while contributing to a broader initiative. I have enjoyed the people I have met and volunteered with along the way.  
What is your vision about student learning?
I believe every student deserves a high quality education and to be supported in all aspects of learning; academic, physical and mental health and wellness.  We have to listen to what students are looking for and be willing to adapt as needed. We are also living in an ever-changing world and forward thinking is needed as we support student learning. 
What positive, student-centered ideas do you have for moving Battle River School Division forward in its vision of student success over the next four years?
I want to continue working together, sharing strengths among all students and schools to see student success become even stronger over the next four years.  I believe that we need to listen to the voice of all students and be willing to meet each student where they are at, working together to provide environments for success. 
What do you feel are the most important qualities you would bring to the role of trustee?
I am an honest and open person who desires to listen to all voices.  I believe in public education and the importance of relationships and connections and I enjoy working with people.  I also enjoy challenging myself to be open to new ideas and learn as much as possible.  Over the past four years I have shown my ability to keep an open mind, listen to multiple perspectives, work with others to find and implement solutions.   If elected again, I will strive to continue to engage with all stakeholders to support the work of all schools and communities within the division.  I believe we all need to work together to ensure all children have opportunity and support to succeed in the path they choose.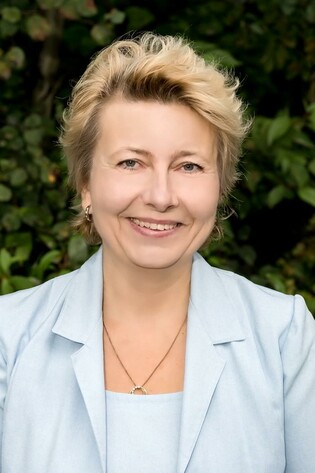 Zsuzsanna Hemperger - Candidate Ward 1, Beaver County
My name is Zsuzsanna Hemperger. I am a long-time resident of Beaver County and have been married for 26 years. I have three daughters, two of whom are currently attending Tofield School, with the middle child in twelfth grade. And overall, I believe that my numerous demonstrations of commitment, dedication, and hard work for this community throughout the last 15 years will prove to you that I'm worthy of your vote once more.
Examples of the roles I've played are as follows:
 BRSD Trustee/Vice Chair for Beaver County for 4 years
 School Council Chairperson for C.W. Sears & Tofield School for 8 years total
 Chairperson for Friends of Tofield Students Fundraising Society for 4 years
 Tofield Municipal Library Board Member/Vice-Chair/Chairperson for the last 12 years.
 FCSS public advisory member
 Supporting Breakfast Programs in local schools through volume food donations
Vision About Student Learning
It takes a village to raise a child, and I want to be the link between the taxpayers and the school board for this second term. Educating children into adulthood is a privilege and a responsibility, so as a community we need to be as informed as possible. As such, I promise to provide regular reports on the topics engaging BRSD. I'm committed to making BRSD the best place for kids in the public education system. If re-elected, I want to work collaboratively with taxpayers to move BRSD in a positive direction, engaging with communities and students to hear their views and carry their ideas to the board while prioritizing the students' welfare.
Student-Centred Ideas for Success
All aspects of educating students advance society; the more diverse and well-rounded education we can offer, the more successful our children will be. We need to ensure that children possess basic literacy and numeracy skills; without that foundation it will be harder for them to be successful in an ever-changing world. We also need to find ways to enable our children to address important topics from multiple perspectives and increase their curiosity beyond course content. I'd like to see more field trips and programs to assist with hands-on learning, as well as offering students more opportunities to explore their own interests and work at their own paces, while building transferable skills that will be useful in the classroom and in the outside world.
Most Important Qualities
Having been heavily involved as a parent, and for the past four years as a trustee within the BRSD system, I bring a wealth of knowledge and experience through which to make solution-driven decisions by listening to multiple perspectives, considering options, managing resources effectively and working closely with others to take effective action. I'm resourceful, compassionate, well informed, continually learning, and actively honing my leadership skills to make the difficult decisions required of a successful trustee. Most of all what I bring if re-elected is a deep commitment to serving our students and a willingness to do whatever it takes to ensure their needs are met.