About BRSD
Battle River School Division (BRSD) believes in the importance of developing global citizenship skills through meeting and developing lasting relationships with individuals from other countries and cultures.
International Student Program Video
BRSD has welcomed international students for more than 30 years. Our international program is growing and we currently host between 50-60 international students every year. Our age requirement for our program is ages 13-19 years old. These students join us from many different countries including: Belgium, Bolivia, Brazil, Germany, Italy, Japan, Mexico, South Korea, Spain, Thailand and Turkey.

All schools within Battle River School Division offer a full academic program as well as many opportunities for additional option courses (which vary by school).
BRSD has many schools where students can access high quality education. Many of our schools are located in small rural farming communities and have smaller schools from grades K-12 in one building. Students enrolled in these schools have opportunities to experience rural Canadian life in a unique setting. Students become "one of the family" both in their school community and with their hosts. Opportunities for students to live on a farm are available as well as access to horses and other outdoor activities. Smaller rural schools tend to have 2-3 international students per year resulting in a truly immersive experience and tremendous growth in English language development. Students also have access to online ESL programming to enhance their English language skills.
​Within the largest community of Camrose, population 18,000+, students attend the largest high school, Ecole Camrose Composite High School, which consists of grades 9-12. Many option courses and a wide variety of athletic programs are available. This school would have the largest international student population and offers a formalized ESL course that students may access.
Other opportunities for students include field trips offered by the international student program to Ranch Camp and the Royal Tyrrell Museum. Additional opportunities are offered in the school as well as with the host families.
We are excited to continue to host students from all over the world! Come join us!

We are on Facebook!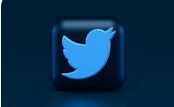 We are on Twitter!
Links
| | |
| --- | --- |
| Link | ​Notes |
| | ​Within these pages, you will find information about Alberta's schools, universities, colleges, and polytechnics that best suit your needs. You will also discover why Alberta is a great place to live, work, and play. |
| ​City of Camrose | ​Check out the beautiful, vibrant city of Camrose. This friendly, safe and welcoming city of just over 18,000 people has all the services and amenities you would expect from a much larger city. |
| ​The County of Camrose | ​Surrounding the city of Camrose are rural communities. Check out what the area has to offer. Schools in these communities have smaller student populations but the same quality education you can expect in all Alberta schools. |
| ​Beaver County | ​Located north of the city of Camrose and directly east of the city of Edmonton, Beaver County has much to offer. Schools in these communities have smaller student populations but the same quality education you can expect in all Alberta schools. |
| ​Flagstaff County | ​Located to the east of the city of Camrose is Flagstaff County. Schools in Daysland, Sedgewick, Forestburg and Viking welcome international students and host families provide caring homes and are actively engaged in their smaller communities. |