Go back
Media Release: Battle River School Division Transportation Department Improves Service
Posted on: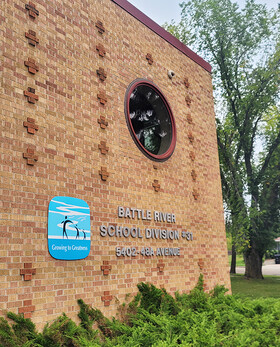 Battle River School Division Transportation Department Improves Service
BRSD transportation department has been working diligently to accommodate rides for a higher volume of students during the 2023-24 school year. As we enter a new school year, we are thrilled to announce a series of recent improvements to our school bus transportation to and from schools. Aligned with our vision of "Every Student, Every Day, a Success," these enhancements are designed to ensure equality and create a more efficient and supportive experience for both students and families. 
Recent government revisions that decreased the distance for students to be eligible to ride the bus, means that the school division has many more riders on our buses. To address the increase of ridership while providing efficient service, BRSD has redesigned the City of Camrose transportation system. We have added an extra route in Camrose, and introduced in-town transportation options for eligible rural students in Daysland, Sedgewick, Killam, Tofield, Bashaw, and Viking. We have also added rural bus routes to Forestburg, Round Hill, and Camrose Rural, ensuring quicker and more convenient travel.
"The changes implemented have successfully reduced average ride times and improved overall efficiency," says Holoien, superintendent of schools. "At BRSD, we adhere to the practice of designing routes to prioritize riders on a first on, first off basis, ensuring that ride times for all students are equal."
BRSD acknowledges that alterations to pick up and drop off times can have a significant impact on families, and we understand that adjusting to these changes may present some challenges.
Our goal is to always work towards having the students on the bus for the least amount of time possible. To align with this intention, BRSD transportation department has been working on route review and restructuring since January. We are confident that the changes that have been made will have a positive impact for families across BRSD.
BRSD wants to thank our families and schools for their support as we implement these changes for the new school year.